ESF Les Angles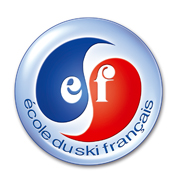 Our French Ski School (ESF) partner, located near our shop, will give you your first taste of, or confirm your taste for, snow sports.
BOOK ONLINE : www.esf-les-angles.com
This is above all a team who want your stay to be a success. Providing a top service, we offer a wide range of customized products. So you can't fail to find an offer that suits you.
Our teaching methods are safe and efficient and our qualified ski instructors are competent, attentive and friendly.
They'll make your holiday all the more worthwhile!
BOOK ONLINE : www.esf-les-angles.com